Don't believe JFK profile in an ice cube,
How about an imp or genie face in a whisky glass?
He's pudgy and facing left, towards her chest.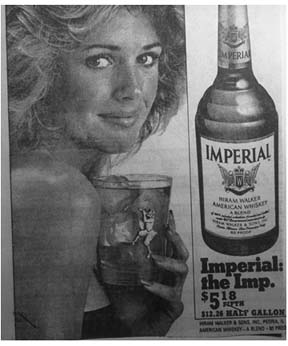 See those squinty eyes and big nose?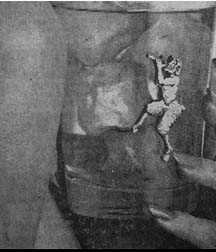 Now can you see him?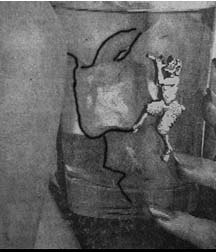 Notice the strange intimacy generated by a large imp/genie face against the woman.
Continue
| Back | Topics List