If you believe the previous examples were accidents, how about this one?
A rare case when you see an empty cigarette pack. And a couple in bed.
How about this one, with another couple in bed showing through, along with the play on words: 'Sip Bacardi before you mix it?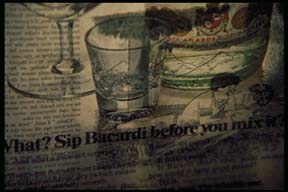 What kind of people are these ads aimed at?
Back || Topics List